Best Ark Survival Evolved Server Hosts (2022 Ranked)
Ark: Survival Evolved is every boy's dream, an open-world, survival of the fittest, dinosaur game which lets you tame and ride your favorite dinosaurs. An Ark: Survival Evolved server is the best way to experience Ark with your friends but can come at a cost to your hardware with its intense demands on your system. Luckily there are many great server hosts out there willing to host your Ark: Survival Evolved server for you! In today's review, I will be exploring the best Ark: Survival Evolved server hosts for your epic adventure!
What are the primary factors of hosting an Ark: Survival Evolved server?
There are many factors to consider when hosting an Ark: Survival Evolved Server. These can be dependent on the type of server you want to host, whether it be a singleplayer server, multiplayer server or a cluster server, and if you want to host a PVE or PVP server which involves changing your world's multipliers. All of this and more will be explored further below:
Server Type
Ark servers come in many shapes and sizes, these include singleplayer, multiplayer and cluster servers. If you want to have a lag free experience with Ark, hosting a singleplayer server is a popular method of doing so which is used by popular streamers and content creators. Hosting a singleplayer server grants you all the features of a multiplayer server but with the experience of a singleplayer playthrough. This server type is popular due to Ark's infamous system demands, which make it hard to run a large server with lots of mods locally. Hosting with an external server host eliminates this performance drop and allows you to have a much better and smoother experience with Ark. Multiplayer servers are just like a singleplayer server in the sense they allow you and your friends/players to have a much less laggy experience in Ark with the addition of mods. Server hosts are even more popular for multiplayer servers due to the demand that having players join your network can have on your network's and your computer's performance, which is entirely eliminated by hosting externally. Cluster servers allow you to swap your characters and dinosaurs between Ark maps. Hosting or joining someone else's cluster server is the only way to do this, however there is some benefit to hosting your own. By hosting a cluster server yourself and not using someone else's you can modify the multipliers to your needs so you don't have to succumb to the reigns of the official Ark servers.
There are two ways to actually play Ark: Survival Evolved, and the option you pick will influence the things you need in your server host. PVE (Player versus Environment) and PVP (Player versus Player) servers require different setup such as modifiers, rules which can be dictated by mods and depending on your desired authority, the ability to ban and remove players from the game easily.
Security and Hardware
Any server needs to have sufficient hardware and security to hold up to the challenges your community and players put to it. Ark: Survival Evolved servers, just like the game itself, are very hardware intensive, and will likely need top tier hardware to provide you and your players with a playable experience. Luckily, top tier hardware is an industry standard in the server hosting realm, with good server hosts providing the highest single thread Intel/AMD CPUs and ultra fast NVMe SSD's for your server, allowing it to reach its full potential.
Security is also a major factor of any server. DDoS attacks (Dynamic Denial of Service) can be used by any salty Ark players who know even a little bit about network security to take down your server (and potentially others run by your server host). If you ran your server on your home network, your internet service provider would not be happy, not to mention you would lose internet for hours whilst they get it sorted. However, most server hosts provide protection against this as a standard, so you can rest well, assured that no salt lord is taking down your server.
Customer Support
Server hosts with bad customer support can lead to issues you really don't want to face. 24/7 chat support is a must when hosting servers so you can rectify any issue as soon as possible so you and/or your players can get back to riding dinos.
Control Panel
The control panel of your Ark server is where all the configuration happens. Whether you want to add mods, change world multipliers and modifiers, add custom launch parameters, change locations etc. It will be in the control panel provided by your server host. Most server hosts provide their own, in-house control panels which allow you to change the necessary settings for your server, however some are limited in features. The features of each hosts control panel will be outlined below.
Best Ark: Survival Evolved Server Hosts Ranked! (2022)
Its time to rank the best server hosts for Ark: Survival Evolved I could find. I will start by outlining these hosts in a table with their initial pricing, hardware and other features related to Ark server hosting. Any field with an asterisks (*) indicates that field is for that hosts top plan.
Comparison of the Best Ark: Survival Evolved Server Hosts
| Features | ScalaCube | Shockbyte | HostHavoc | SurvivalServers | Streamline Servers |
| --- | --- | --- | --- | --- | --- |
| Starting At | $19.00/mo | $14.99/mo | $15.00/mo | $15.53/mo | $15.00/mo |
| Max Players* | 120 | 125 | 100 | 255 | 125 |
| Max RAM* | 32GB | N/L | N/L | N/L | 32GB |
| DDoS Protection | | | | | |
| DLC Support | | | | | |
| Mod Support | | | | | |
| Modify Server Settings | | | | | |
| Control Panel | ScalaCube Control Panel | Shockbyte Control Panel | TCAdmin V2 | Survival Servers Control Panel | Streamline Control Panel |
| Cross Platform Support | | | Steam/Epic only | | |
| # of Locations | 3 | | 10 | 7 | 21 |
Now that I've shown you the main features of each of these hosts, lets dive deeper.
1. Streamline Servers
Streamline Servers provides a classy experience to server hosting. With a 5 star rating on Trustpilot, Streamline Servers can happily boast excellent customer support, with customers hardly experiencing any issues with them. There servers are very affordable, starting at just $15/month for a 20 player slot server, with 22 server locations to provide the best, lag free experience for your players. Streamline Servers provide instant installation of your Ark: Survival Evolved server and allow you to fully customize your server with different mods/DLC and Ark multipliers/modifiers. If you're looking for a reliable host for your Ark: Survival Evolved Server, Streamline Servers is the way to go.
2. Host Havoc
Host Havoc takes the number 2 spot for the best Ark: Survival Evolved server hosts due to their outstanding price to performance ratio with $15/month getting you 30 player slots. Host Havoc is limited in their cross platform capabilities however, only supporting Steam and Epic Games (PC) players. However, their customer support makes up for it, with 24/7 technical support and a 99.9% network uptime guarantee, Host Havoc has a 4.8 star rating on Trustpilot, with their major issues being misconfigurations on the customer end and issues with technical support in 2020 which have been rectified. The way their customer support conducts themselves in a respectful manner is outstanding and goes to show they should be a good host for your Ark: Survival Evolved server.
3. Shockbyte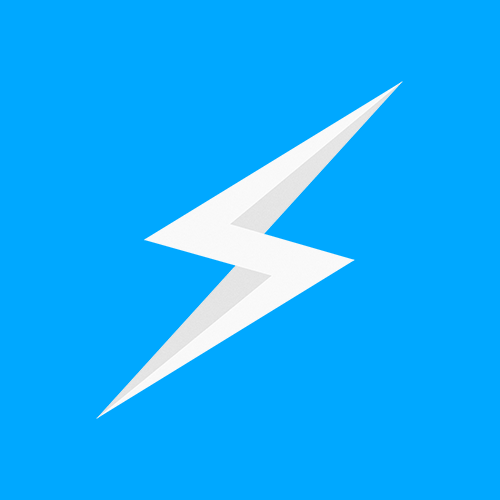 Shockbyte hosting provides 3 deals for you to pick from when hosting your Ark: Survival Evolved server with them. Whilst these are limited and you don't have the option of ordering a custom server without contacting support, these options should do well when running your Ark server. Starting at $14.99/month, their Raptor plan provides you with 30 player slots and allows you to use all maps and mods. With a Trustpilot rating of 4.6/5, some customers report extremely positive experiences with Shockbyte, yet some report extremely negative experiences. Some reports claim customer support takes more than 72 hours to reply and denies refunds, however 74% of their reviews report an excellent experience. I personally recommend the other server hosts above Shockbyte on this list, however if they have something you need, go ahead.
4. ScalaCube
ScalaCube offers a pretty standard hosting experience for your Ark: Survival Evolved server, however that may be all that it is. Yes, they offer all DLC and mod support, yes they offer a control panel which can be configured to your liking, but from their reviews, they don't exactly stand out on this list as the best option. Their reviews outline some performance issues with their servers, not being able to live up to their listed features. Their customer service also appears lack luster, with customers advising you to stay away. I do not recommend ScalaCube hosting due to these issues, and this is why I have placed them at the bottom of this list.
5. Survival Servers

Whilst Survival Servers doesn't not provide anything that the other hosts do, and provides lots of configuration for your Ark server, they have questionable support at best. They have 4.7 out of 5 stars on Trustpilot but their reviews call out their questionable returns practices. Their team member in charge of replying to these reviews also has ill mannered and constructed replies which feel attacking to read. I do not recommend Survival Servers as a host, but should you need some of the features they offer, you can give them a shot.
Conclusion
In this review, I have collected information about some of the top server hosts for Ark: Survival Evolved and outlined the best options for you when deciding who to host with. I have also explored some which aren't so good on the customer support front, and you should definitely be cautious about. I hope you have a magnificent day and enjoy your Ark: Survival Evolved server.