Best CS:GO Server Hosts (2022 Ranked)
CS:GO (Counter Strike: Global Offensive) has been a major contender for decades in the first person shooter space, but why would you want a server? Well, CS:GO servers enable you to provide certain services to communities you can build yourself which just aren't available in the base game. Examples of this are training servers where you can duel other players, bots, moving targets with different mods and maps which enable you to hone your skills. Or something like a CS:GO surf server which exploits a physics mechanic in the source engine, made by Valve, enjoyed by players all over the CS:GO fanbase. In this review, I will look at the best options for your CS:GO server host.
What do you need in order to host a CS:GO server?
CS:GO servers require different levels of configuration based on what kind of server you want to make. If you just want to make a simple server where players can join and play against each other on base game maps, you won't require much setup at all. However, if you're wanting something with workshop mods such as maps and gamemodes, that gets a bit more complicated. Below are some of the main things to look out for when ordering your CS:GO server:
Server Hardware
Server Hardware is always a major consideration when selecting a server host for any game, and CS:GO isn't an exception. CS:GO was built in the Source engine, and with its expected port to the Source 2 engine, will predictably become more demanding on your server's hardware. All of the server hosts in this list provide the highest tier server hardware, so you can rest assured that your players aren't experiencing any lag backs and sketchy ping.
With a sometimes problematic community can come problematic incidents for you and your chosen server host. Anyone with an internet connection and the ability to press a download button and run an executable file can perform a DDoS attack on your server. A DDoS attack (Dynamic Denial of Service) takes down your server temporarily whilst your host fixes it, and disrupts your community and the flow of their business. To ensure this doesn't happen, DDoS protection is included on all server hosts in this list, so you can rest assured no ones going to be taking down your server anytime soon.
IP Address or (Sub)domain
When players connect to your CS:GO server, they will be required to enter the IP address or hostname of your server. An IP address is a string of numbers seperated by periods, e.g. 215.192.23.51. Understandably, this can be hard to remember and doesn't follow any branding your server may need. Luckily, there is such thing as a hostname in the form of a domain or subdomain which redirects to your server's IP address. A domain is a standalone address of your choosing such as yourserver.net. However, a subdomain is an address attached to, most commonly, your hosts domain, such as yourserver.hostname.net. These options can come at an extra cost and may need to be purchased and set up externally from a different business, however if branding isn't an issue for you, players can save your IP address in the server manager so they don't have to try and remember your string of numbers.
Customer Support
When something goes wrong, the best part about having a server host is their staff dedicated to making sure your server works. Any good server host has good customer support, and for that reason each host's customer support and customer experiences have heavily influenced my ranking of each host.
Control Panel and Mod Management
The control panel your server host provides you with heavily impacts your ability to administrate your server by changing your CS:GO servers gamemode, maps, workshop maps and more. All server hosts reviewed have the capability for mods for your CS:GO server, and if the information was available on the hosts site, I have listed which control panel the hosts use so you can find out what host is best for your use case.
Best CS:GO Server Hosts Ranked! (2022)
In the table below, I have compared the main features of each server host on this list. Any field followed by an asterisks indicates that value for that host comes with their highest paid plan.
Comparison of the Best CS:GO Server Hosts
| Features | Host Havoc | PingPerfect | Nitrous Networks |
| --- | --- | --- | --- |
| Starting At | $10.00/mo | $7.23/mo | $5.90/mo |
| Max Players* | 100 | 64 | 64 |
| Max RAM* | 64GB | | |
| DDoS Protection | | | |
| Free Domain/Subdomain | | | |
| Mod Support | | | |
| Control Panel | TCAdmin | | |
With a main overview of the server hosts in this list done, lets explore the customer experiences and my overall recommendation of each host.
1. Host Havoc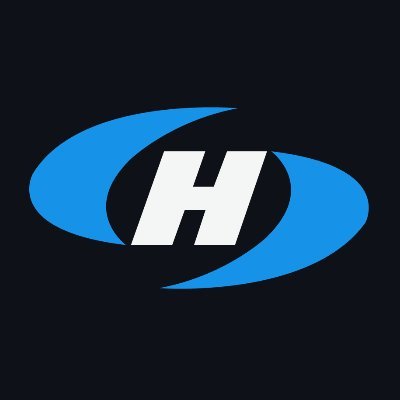 Host Havoc will once again be taking the top spot of one of my reviews for their excellent and professional service in the server hosting industry. With 4.8 stars on Trustpilot, customers praise Host Havoc's quick and easy customer support, reporting incidents where they've decided a different server will work better and them being able to quickly and easily switch over. Within minutes, customers have had their issues attended to, and with blazing fast servers, Host Havoc is a no brainer. I highly recommend Host Havoc as your first choice for your CS:GO server.
2. Nitrous Networks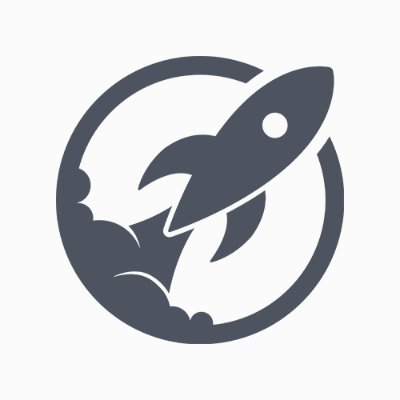 Nitrous Networks is an extremely polished and professional hosting service, with 4.7 stars on Trustpilot, Nitrous Networks has an incredible 92% excellent reviews with customers reporting excellent response times and flawless servers. From just $5.90/month, Nitrous Networks is an excellent choice for your CS:GO server. With 8 worldwide server locations, your players will have a buttery smooth, low ping experience on their cutting edge hardware. I highly recommend Nitrous Networks for your CS:GO server.
3. Ping Perfect
Whilst PingPerfect holds 4.8 stars on Trustpilot, I've placed them in the number 3 spot on my list because of their slightly confusing ordering process. However, if you're willing to look past this, their servers are affordable and they have 30+ worldwide server locations which should definitely live up to their name and give you a ping perfect experience. Whilst some users have experienced trouble with their game panel, those same people have praised their customer support for trying their best to get their server back up and running. At the end of the day, PingPerfect seems like a pretty good option to me.
Conclusion
In this review, I have looked at some of the most popular server hosts for CS:GO and analyzed their features and customer's experiences with them. With Host Havoc taking the top of yet another one of my reviews, I highly recommend Host Havoc for your CS:GO server. I hope this CS:GO server review has helped you make a decision, have a great day!