Best Minecraft Server Hosting (2022 Ranked)
Minecraft brings joy into many of our lives, whether it be childhood memories, a way to connect with family and friends over quarantine, or just some good old sandbox building. Hosting your own Minecraft server can be a great way of doing these things, or just having a good time with your friends. In this review, I outline the best server hosts I've found and will give you a brief overview of what you can expect from these hosts.
What do you need for your server?
There are many factors to consider when hosting a Minecraft server, whether it be for your own personal testing, or for a large community. These factors are as follows:
Server Hardware
Server hardware is the specifications your server hosting provider will use to run your Minecraft server. Nowadays, hosts have access to some very fast machines and, should you need to, can upgrade your server for you if you order one with lower specifications than what you need. To get started off, you need to consider the purpose of your server. If you plan on hosting large amounts of players (15+) you'll need a server with multiple cores and around 16GB of RAM. If you plan on hosting a smaller server with less than 6 people you can get by with a cheaper server with about 8GB of RAM.
If you plan on hosting a server for a large community, you will also need full DDoS protection. DDoS stands for Dynamic Denial of Service attack and are used by attackers to take your server offline. They also damage your selected hosting provider's infrastructure. This can lead to loss of data and result in a disgruntled community, which I'm sure you don't want!
IP Address
An IP address is something you give your players to allow them to join your server. If you host on your own and port forward, your IP would look something like 152.253.177.133 (Don't try and connect to this, this is some random IP address which I am not associated with). But if you want people joining your server you'll want a nice fancy text based IP, such as play.myawesomeserver.apexhosting. Most server hosts provide this with all of their packages, but we will outline which hosts offer these features at the end of the review.
Customer Support
Ok, this is quite a simple one but I'll explain it anyways. Should you have any unexpected issues which you need to fix ASAP so your players can get back to doing whatever it is they do on your server, your server host should have some good customer service. If you choose a server host without good customer support, you may find your self in a predicament you don't want to find yourself in.
Control Panel
Hosting a server can come with lots of configuration. To enable you to do this, server hosts will generally provide you with a control panel to allow you to change your IP address, the mods you have installed, plugins, whitelist and blacklists etc. If you need to configure your Minecraft server, the control panel will be where you do it. This will generally be available on your server host's website and a link will be given to you upon ordering your Minecraft server.
Best Minecraft Server Hosts Ranked! (2022)
It's time for the part you've all been waiting for. I'll start by outlining all of the best server hosts in a table, and will then delve deeper in a tiered list, detailing all the nitty gritty about these hosts. Any field with an asterisks (*) indicate the values shown are for the highest tiered server available from that related server host.
Comparison of the Best Minecraft Hosts
| Features | Hostinger | ScalaHosting | Shockbyte | Apex Hosting | BisectHosting | ScalaCube |
| --- | --- | --- | --- | --- | --- | --- |
| Starting At | $6.95/mo | $61.95/mo | $2.50/mo | $9.99/mo | $2.99/mo | $2.50/mo |
| Max Players* | 150+ | 250+ | 150+ | 150+ | 250+ | 600+ |
| Max RAM* | 16GB | 32GB | 16GB | 16GB | 32GB | 32GB |
| DDoS Protection | | | | | | |
| Free Domain/Subdomain | | Domain | Subdomain | Subdomain | Subdomain | Domain |
| Mod Support | | | | | | |
| Plugin Support | | | | | | |
| Control Panel | Hostinger Game Panel | SPanel | Multicraft | Multicraft (modified) | Multicraft | ScalaCube Control Panel |
With all of that out of the way, lets go over these hosts in more detail.
1. ScalaHosting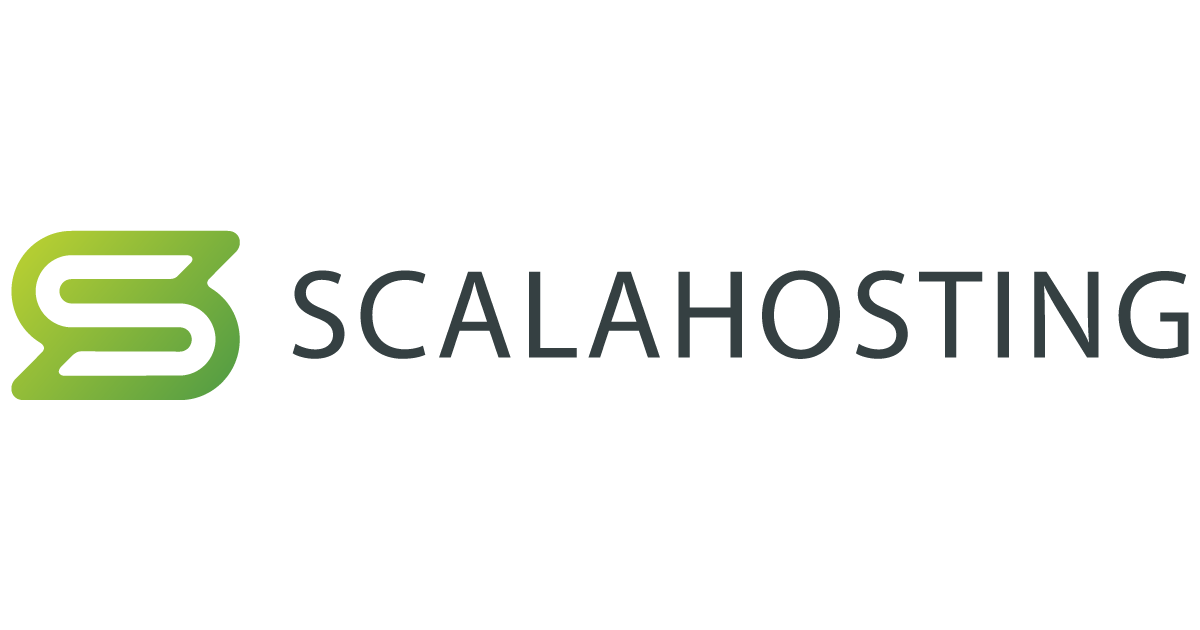 ScalaHosting may not provide all of the features that some of the other server hosts on this list do, but it is my top pick for the best server host for Minecraft servers in 2022. ScalaHosting has outstanding reviews on TrustPilot and offers many options for those wishing to host a range of types of server. Their cheapest option is a bit pricey, at $61.95/month, however as well as a Minecraft server, you also get unlimited MySQL databases for storing player information or using plugins which require a database, 24/7 backups in case anything goes wrong, a web service for hosting a website (this can be related to your Minecraft server or not, you choose), a dedicated IP Address and a free domain! Whilst this option is better suited to those looking to host a community driven server, I highly recommend ScalaHosting as a server host for your Minecraft server.
2. Apex Hosting
Apex Hosting takes the number 2 slot on my list due to it's excellent community recognition as a premium and affordable Minecraft server hosting service. Apex Hosting's budget servers are extremely affordable at $9.99/month but do not include some of the sparkly features that ScalaHosting does. They do however have excellent customer support, a 7 day money back guarantee, automated backups, a free subdomain (a domain tied to apex hosting, e.g. yourserver.apexminecrafthosting.com), 1 free MySQL database and a powerful Multicraft control panel. Their most pricey option costs $59.99/month and only offers a max of 16GB of RAM as compared to ScalaHosting's max of 32GB of RAM. Apex Hosting should definitely be on your list when considering Minecraft server hosts due to its incredible affordability.
3. Shockbyte
Shockbyte Hosting is the best server host if you're on a budget. Shockbyte offers a plan for just $2.50/month! This server is extremely limited however, with 1GB of RAM and 8 (recommended) player slots, though I would argue 1GB can handle only around 4 players at best. Shockbyte is the best option if you need a server and you need it right now. With instant setup and 24/7 support your server will be up and running in no time. Shockbyte is taking number 3 on this list due to its appeal being more so to beginner server hosts, and omits some of the more advanced features that services like ScalaHosting offer.
4. BisectHosting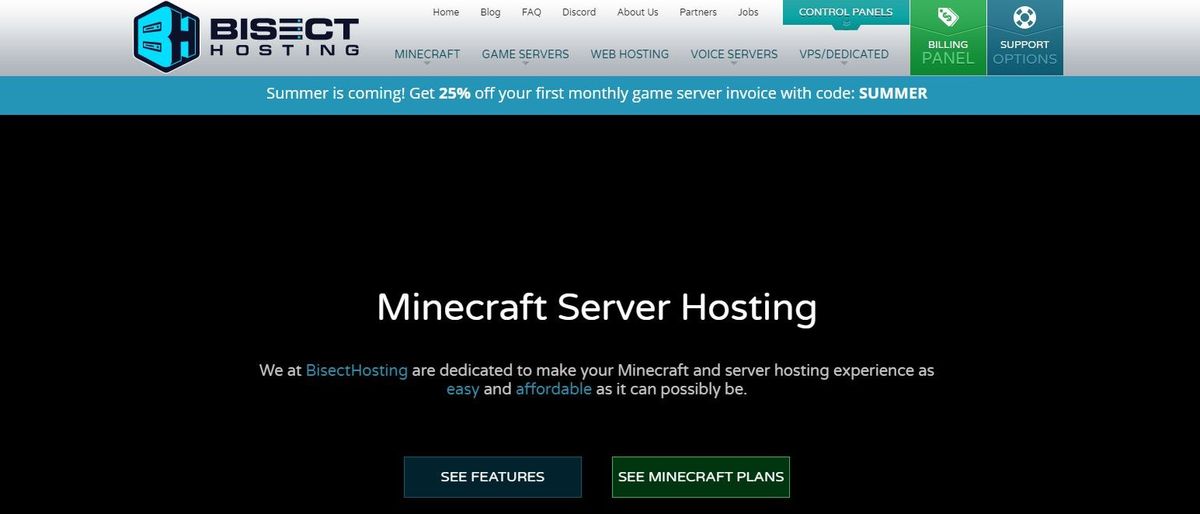 BisectHosting offers a set of budget packages and premium packages, depending on what you're after. Their cheapest budget package costs $2.99/month and has access to all of their basic features such as a free MySQL database, DDoS protection, 24/7 support and their Multicraft control panel. Overall, BisectHosting has good reviews about their service but from what I can tell of their pricing to features, you can likely find a better fit with one of the other Minecraft server hosts in this list. If you wish to know, their 32GB premium package costs $159.68/month and their 32GB 'budget' package costs $95.68/month.
5. Hostinger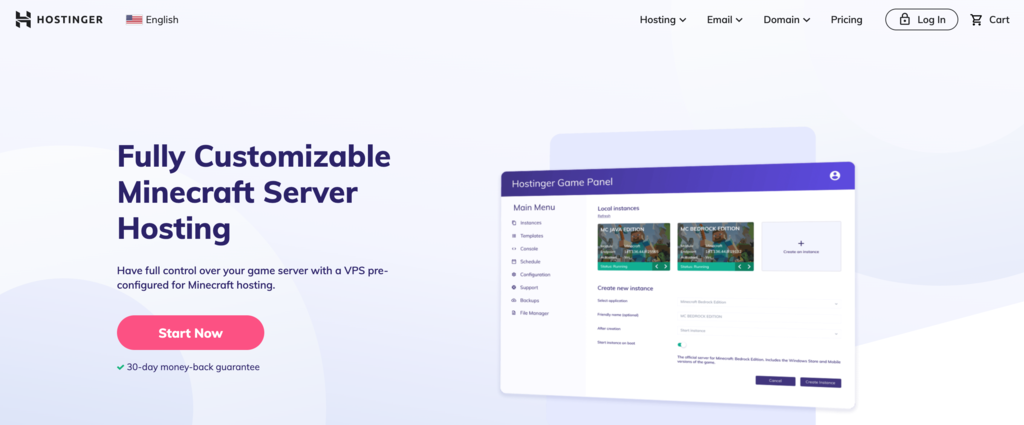 Hostinger offers a range of plans for your Minecraft server. Their cheapest plan costs $6.95/month and offers 2GB of RAM and 2 vCPU's (2 CPU's in a virtual machine dedicated to running your server). They feature mod support, full root access to your server (should you need it), DDoS protection and automatic off-site backups. Hostinger takes the number 5 spot on this list due to their, at times, lackluster customer support. Primarily providing customers with websites and domains, Hostinger appears to lack some support when it comes to their Minecraft hosting services, and for this reason, we recommend you use a different Minecraft server host from this list.
6. ScalaCube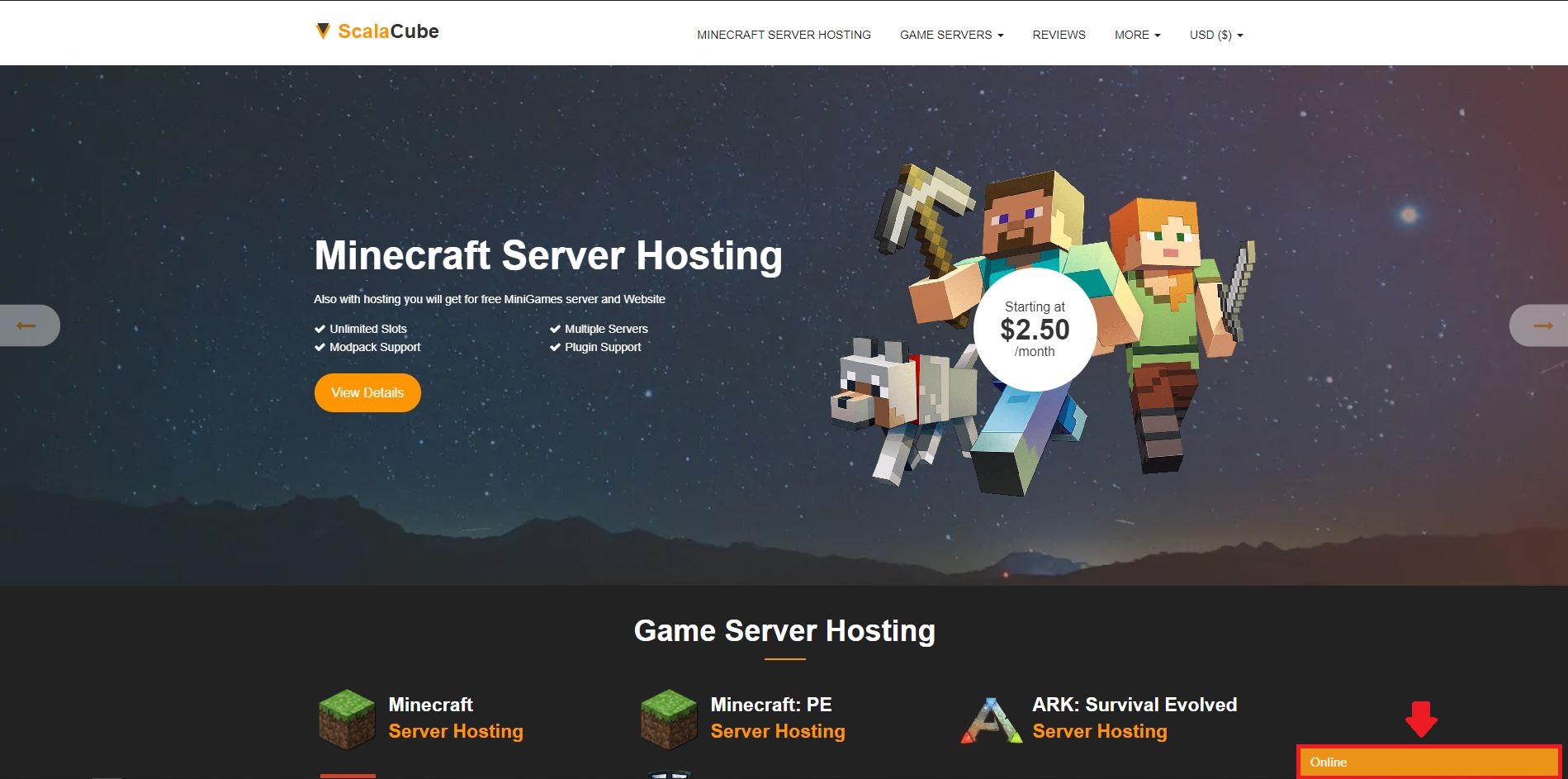 ScalaCube offers all of the cutting edge features server hosts like you are using. ScalaCube is the best server host for hosts on a budget, with their lowest plan being only $2.50/month! If you want something a bit fancier however, ScalaCube offers a $96/month plan with 32GB of RAM and 600 player slots! However, I believe there are some caveats... Reviews on TrustPilot outline some serious issues in ScalaCube's customer support and setup process. If you want to take the risk, go ahead. But I would strongly advise you think carefully before purchasing a server from ScalaCube
Conclusion
In this review, I have summarized the best (and the questionable) server hosts out their for your Minecraft server. Personally, although it's a bit pricy, my top pick is ScalaHosting due to their amazing features on top of their Minecraft server deals. I hope you find what you are after and get your server set up in no time! Have a fantastic day.