Best Rust Server Hosting (2022 Ranked)
Rust is an open world, PVP driven, multiplayer game where players scavenge for scrap and guns to grow their strength and research blueprints before the server gets wiped. The only way to play Rust is on servers hosted officially or by the community, so for a truly unique Rust experience either with yourself and your friends, or just you, you'll need a powerful Rust server which allows you to change multipliers, install quality of life mods and more. In this review, I will look at the top Rust server hosts for your server, and which one I believe suitable for a solution to your Rust server experiences
What does a Rust server need?
Hosting a Rust server can involve numerous hours of setup and extremely high level computer specifications, both of which I'm going to assume you don't have. Rust server hosts offer these things and more, below are some of the major factors when it comes to hosting a Rust server:
Server Hardware
Your Rust server host has numerous data centers and VPSs (Virtual Private Server) around the world built specifically for admins like you. Luckily for you, it is an industry standard for server hosts to run top of the line hardware and networking devices to provide you with a blazing fast experience. Rust servers generally need a large amound of RAM (Random Access Memory) in order to function, due to the numerous events which occur at once on Rust servers, the reviewed server hosts provide up to 32GB of RAM which is more than sufficient for Rust.
Rust servers and player can get toxic and salty, and some players may even resort to DDoS attacks which take down your server and disable people from being able to join. These attacks can be prevented by your server host, and every host in this review provides DDoS protection.
IP Address or (Sub)domain
IP Addresses are the networking standard for sending and receiving data from different networks, such as your Rust server's network and your player's network. A subdomain is a text based address which links to your servers IP Address which is linked to a pre-existing domain. For example: a subdomain of serverhostingreviews.com could be play.serverhostingreviews.com. A domain or subdomain may be provided by your server host as an extra feature, however this is mostly aesthetic, with the main function of a domain being to be able to memorize or remember the connection address of your server, however Rust allows you to save servers, so this is an unnecessary feature.
Customer Support
Customer Support is paramount when choosing a server host. You should always pick a server host who has a history of good business practices with customers, helping them to solve any issues as soon as they arise, providing refunds given you aren't satisfied with their service, etc. Without good customer support, your Rust server could easily be lost to one of the classic blunders.
Control Panel
Hosting a Rust server involves changing multipliers, installing Oxide/Umod mods, generating maps, loot tables etc. Server hosts will provide you with a control panel which allows you to customize all of these features, given it won't be as extensive if you hosted locally, but hey, do you have a $10,000 computer? Upon purchasing your server, your server host will provide you with a way to login and configure your server, this is where everything important happens, so make sure you pick a server host with a good panel!
Best Rust Server Hosts Ranked! (2022)
I'll start by creating a table of all the main features of the server hosts in this review, outlining the starting cost, max players and RAM, mod support and more. Any field marked with an asterisks indicates that value represents that value on the server hosts highest tiered plan.
Comparison of the Best Rust Server Hosts
| Features | Shockbyte | Survival Servers | Host Havoc | GTX Gaming |
| --- | --- | --- | --- | --- |
| Starting At | $9.99/mo | $20.00/mo | $16.00/mo | $11.99/mo |
| Max Players* | 300 | 500 | 400 | 400 |
| Max RAM* | 20GB | | 16GB | 32GB |
| DDoS Protection | | | | |
| Free Domain/Subdomain | Subdomain | | | |
| Oxide Support | | | | |
| Umod Support | | | | |
| Control Panel | | Survival Servers Game Control Panel | TCAdmin v2 | GTX Gaming Control Panel |
Now that I've outlined the major features of the hosts on this list, lets look at them in some more detail.
1. Host Havoc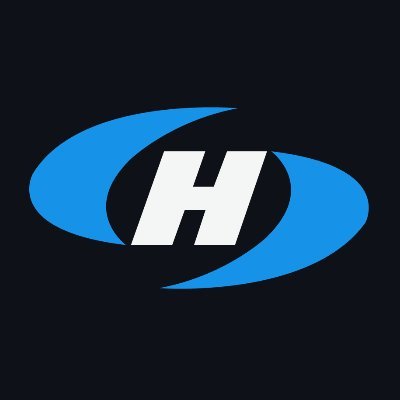 Host Havoc provides affordable and scalable server infrastructure for you server. Starting at just $16.00/month for 30 slots and maxing out at $72.00/month for 400 slots, Host Havoc provides their excellent modification of the TCAdmin v2 panel which allows you to install Oxide mods and manage your Rust server. Host Havoc has 4.8 stars on Trustpilot due to their excellent customer support when clients face issues such as hopping in a Discord call to help you out, or non-stop emails until your issue has been resolved. I highly recommend Host Havoc for your Rust server due to their professional manner of resolving incidents and their affordable hosting.
2. GTX Gaming
GTX Gaming provides a premium, worldwide service for your Rust server. With 4.8 stars on Trustpilot, GTX Gaming provides quality support for customers experiencing difficulties. However it should be noted that whilst a large majority had an excellent experience, a minority has had issues with them. Whether this be on the off chance GTX Gaming has had a bad staff member or just a bad day, or someone has been hired to specifically degrade their ratings, it should be noted that GTX Gaming provides you with a Rust server for as little as $11.99/month with 8GB of RAM and enterprise level hardware. Should they live up to their stated features, GTX Gaming is an excellent candidate for your Rust server.
3. Survival Servers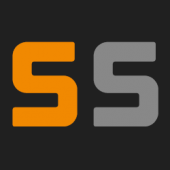 Survival Servers offers a range of server configurations upon ordering your server, from the amount of player slots you desire, to the Rust map you want to play on, even whether you want multiple servers dedicated to sharing the load of your Rust server! Survival Servers holds a 4.7 star rating on Trustpilot with most reviews claiming that Survival Servers is one of the best hosts they've used out of numerous other hosts. Customers report that their servers experience zero downtime and when assistance is needed, are able to quickly and easily get a solution through their customer support team. Survival Servers do have negative reviews on their servers, as expected, however with a little detective work, it can be deduced that these customers may just be problem customers, with their other reviews on other services being just as bad and malicious. I recommend Survival Servers for your Rust server, but just in case, one of the higher servers on this list may be better for you.
4. Shockbyte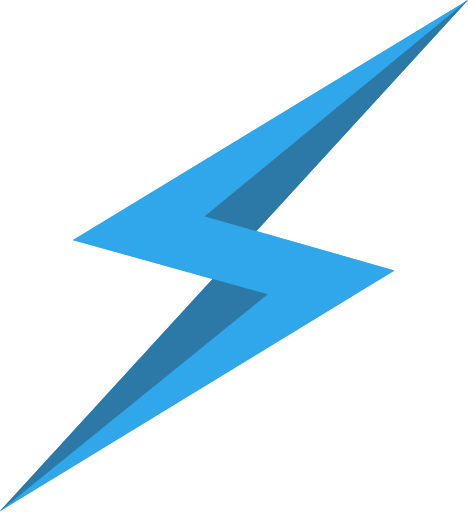 Whilst Shockbyte does provide servers for numerous other games such as Rust and Ark: Survival Evolved, I believe Shockbyte is a better option when it comes to Minecraft. Their reviews express some issues with games other than Minecraft, however if you are looking for a budget server for as low as $9.99/month, Shockbyte can certainly provide you with such a deal. I recommend going with either Host Havoc or GTX Gaming instead of Shockbyte for Rust though.
Conclusion
Today, I have reviewed some of the top server hosts for Rust, by looking at pricing and performance of servers offered, and reviews given by paying customers. I highly recommend Host Havoc or GTX Gaming for your Rust server due to their customer's praise for their customer support and server performance. Thank you for reading!