Best Terraria Server Hosting (2022 Ranked)
Terraria is a 2D, atmospheric adventure game which sees players traveling across the world to fight bosses, loot treasure and build structures. All of this can be done better with a server. If you want your friends to play Terraria together without a server, there will always be one of you who has to be online whilst everyone else has fun. This is inconvenient and can be done much, much better. By using a Terraria server, you and your friends can join your world 24/7, without having to worry if your friend isn't on to host. Terraria servers also provide boosts in performance through load handling done by the server
What is involved in hosting a Terraria Server?
Terraria servers can require a bit of configuration should you want mods using the tModLoader such as Calamity, however the general setup for a Terraria server is generally simple. There are just a few things you need to make sure of when ordering your Terraria server:
Server Hardware
Whilst Terraria isn't exactly the most demanding game, you still want to make sure your Terraria server isn't running on a potato. You will want a server with at least 4GB of RAM, however more will be better for more mods and players. You will also want sufficient storage for your world, for most cases 10GB is a safe bet for your world if you will have players joining and building things throughout the day.
Whilst toxicity is rarely seen in Terraria, DDoS protection is still a necessary precaution, and will often be included in your server hosts plan due to the impact it has on you as a customer, and them as the real recipient of the might of a DDoS attack.
IP Address or (Sub)domain
The address of your server is what you give players in order for them to join your server. An IP Address is a common address given to admins to connect to their server, however being a string of 4 numbers ranging from 0-255 separated by periods, they can be hard to remember and your players might just forget it. Luckily, most server hosts provide either a subdomain service, where you have a text based address appended to the start of one the server host owns, such as playmyserver.bisecthosting.com. However if you want something brand less, a domain will work better, such as play.myserver.com, which is easily remembered by players and can increase your player counts.
Customer Support
Whether your server has been offline for 5 hours without anyone being able to connect, or your server won't start with a specific mod installed, customer support should always be able to fix these issues. Without good customer support, your server could die within days if you have too many interruptions and players get fed up with the service you and your host are providing. In order to ensure this doesn't happen, you should keep reading to find out about other people's experiences with the server hosts on this list, and save you days of headaches and pain.
Control Panel
Control panels are a crucial part of any server hosting you do, the control panel provided by your server host allows you to configure world settings, server settings, mods enabled, etc. All server hosts will provide a control panel upon ordering your server and will be the only way of configuring it. To ensure you have a buttery smooth experience, you'll want to pick a nice, clean and intuitive control panel when choosing a server host.
Best Terraria Server Hosts Ranked! (2022)
To save you some headache of looking through each of these hosts individually, I've put together a table of all the main features you'll want to look out for in your Terraria server host, so you can make the best decision when it comes to hosting your server. Any field with an asterisks after it indicates that field is for the highest tier plan of the server hosts.
Comparison of the Best Terraria Server Hosts
| Features | Host Havoc | AleForge | X Gaming Server | Bisect Hosting | Citadel Servers |
| --- | --- | --- | --- | --- | --- |
| Starting At | $12.60/mo | $2.99/mo | $15.00/mo | $2.99/mo | $7.00/mo |
| Max Players* | 48 | Unlimited | Unlimited | Unlimited | 48 |
| Max RAM* | | 64GB | 64GB | 4GB | |
| DDoS Protection | | | | | |
| Free Domain/Subdomain | | | | | |
| tModLoader Support | | | | | |
| Control Panel | TCAdmin v2 | Pterodactyl Panel | Pterodactyl Panel | | |
Now that the major features of each Terraria server host have been reviewed, lets look at the experiences customers have had with these hosts, and whether or not I advise purchasing a server with them.
1. Host Havoc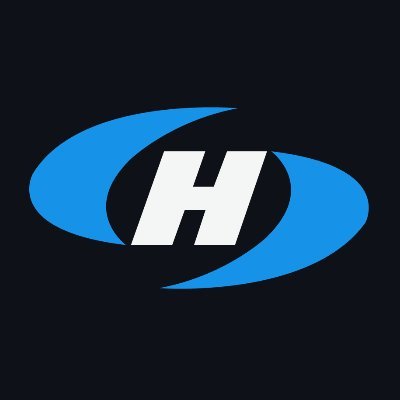 Host Havoc yet again takes the top of my tier list for server hosting. With 4.8 stars on Trustpilot with 88% of 916 reviews being excellent, Host Havoc offers premium Terraria server hosting. For just $12.60/month, you can get a Terraria server up and running with Host Havoc in no time. Reviews report that Host Havoc's customer support has been fantastic in solving any issues customers had quickly and professionally. If you want something slightly larger than 48 slots however, a different host on this list may suit you better.
2. AleForge

AleForge provides a great range of options for server admins like you. Whether you need a budget server for just $2.99/month or a custom server wwith 64GB of memory for letting your entire suburb play Terraria, AleForge can help. With a free 4 day trial so you know what you're getting yourself into, AleForge has 4.7 stars on Trustpilot, with 0% Bad reviews and 89% Excellent. Users have reported admins and support teams quickly and reliably fixing their issues so their service can be up and running in no time. Whatever you're looking for, AleForge is sure to be able to sort you out!
3. BisectHosting
BisectHosting has a rating of 4.5 stars on Trustpilot due to their fast setup of servers and helpful staff members who provide technical assistance with issues customers are having. Their lowest plan costs $2.99/month and makes a great budget server, however if you want something larger, their largest plan only provides 4GB of RAM and 20GB of storage, so if you want a larger Terraria server, AleForge will probably work better for you.
4. Citadel Hosting
Citadel Hosting may not be a super mainstream hosting service, but their Trustpilot rating of 4.2 and customer reviews outline their easy to use game panel and "superb support". When customers have experienced issues with their server, Citadel Hosting's customer support was right there to get their servers up and running in no time. With a price of just $0.42 per player slot, Citadel Hosting may just be the Terraria server host for you!
5. X Gaming Server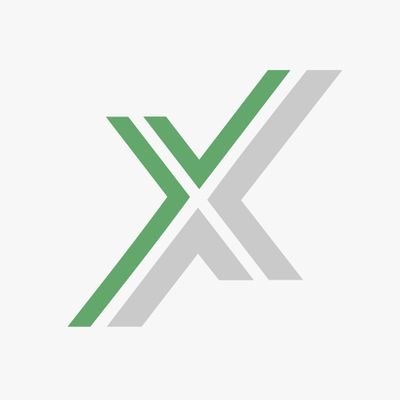 Having never heard of X Gaming Server, I must admit they do seem sort of obscure in the server hosting industry. They have 3.7 stars on Trustpilot and their reviews outline some issues... Some customers have reported their server not auto deploying upon ordering and customer support lacking in some areas. They do however have a praised mod update feature in their mod manager which can be very useful if you are using tModLoader or something like that. However, customers have reported servers only managing 30-40% of their advertised server capacity, which is a massive no no for reliable server hosting. All in all, X Gaming Server probably isn't your best choice, and should likely be avoided, but if you really want to, go ahead.
Conclusion
Today I have reviewed some of the top options for your Terraria server hosting, and some not so good ones... Again, look at the table and decide what's best for you, whether you need a budget server, or an absolutely decked out server, you can find a host on this list which will provide. Have a great day guys!